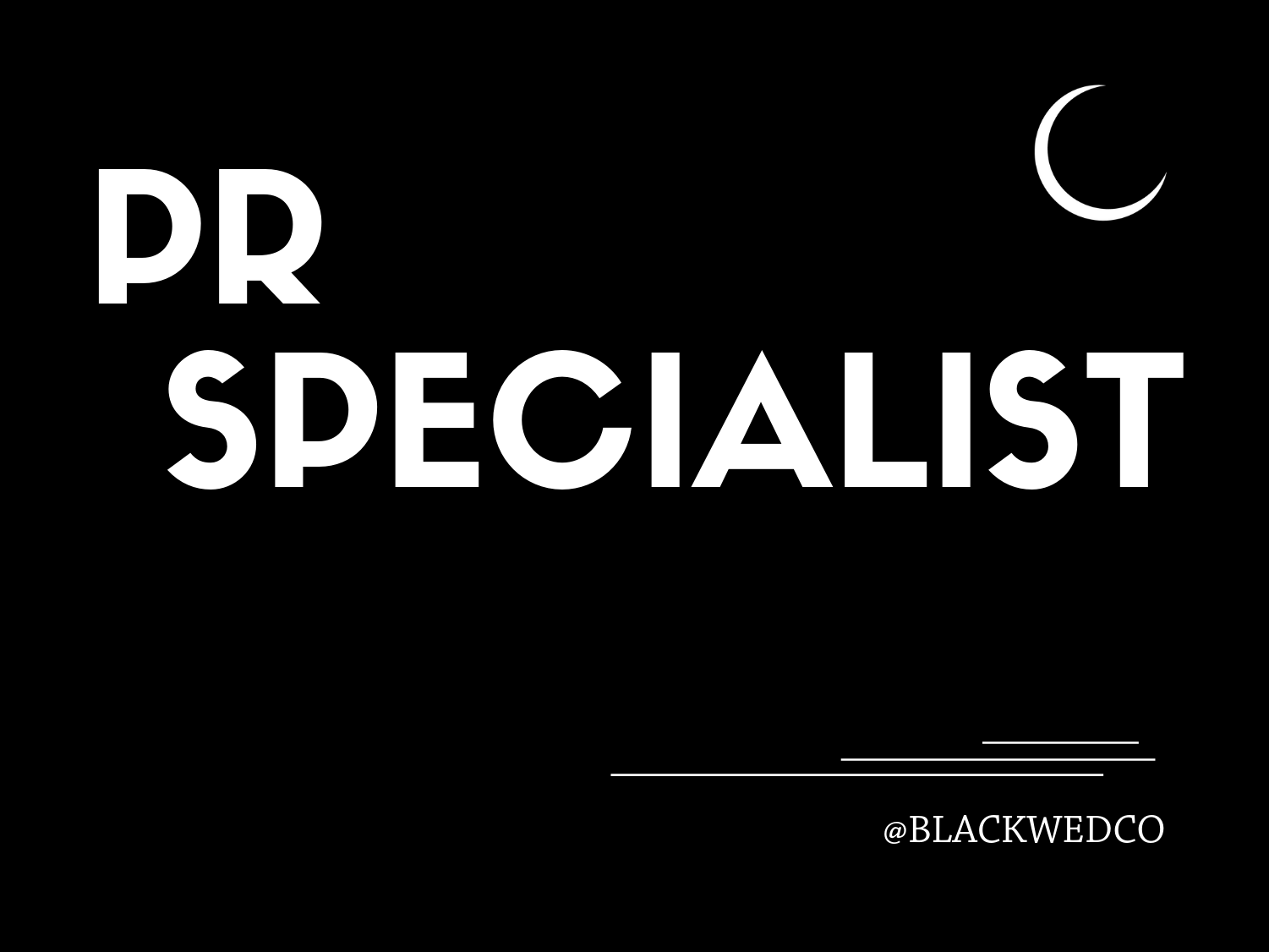 Job Title: PR Specialist
Black Wednesday is a boutique marketing company focused on amplifying and leveraging a brand's message with the intention of building community, driving traffic and increasing sales, brand awareness and recognition. Concentrating on social media, marketing, events, public relations, branding and consulting, BW works to help businesses gain the exposure needed to be successful. We are dedicated to providing custom services tailored to our clients and we are always up for trying something new. This edge is what has helped us grow the business… and now we need you…
We are looking for someone who has experience with press releases, tailored pitches, national and local relationships and proven success with media placements.  This position is Full-Time.
Responsibilities
Writing press releases

Create and execute interesting and exciting pitches

Support PR team lead with research, outreach and list building

Manage media relationships and placements

Secure local and national coverage for BW clients
The ideal candidate:
Will have proven success in the PR space

Will bring valuable relationships to the table

Will think outside-the-box to offer value to the team's creativity

Will be detail-oriented, resourceful and productive

Will be organized, able to multi-task and complete projects efficiently

Will have access to a computer (laptop preferred); you will be required to bring it to work

Will be personable, fun and have a positive outlook

Will wear black on Wednesdays
MUST HAVE CHARACTER TRAITS:
Must be wired with relationships in mind

Must be creative and thoughtful

Must receive and absorb feedback and learn in a fast-paced environment

Will be flexible and adaptive to the ever-changing needs and demands of the business

Will work well with managing own deadlines and workload

Must be enthusiastic and excited to help our clients grow

Must be detail-oriented and follow direction
Rate: salary, based on experience
Why work for Black Wednesday?
Business casual and fun work environment

Super challenging and fast-paced business

Driven by creativity & authenticity

Big opportunities for continuing education, networking and professional growth/development

We're laser-focused to get the job done, but we know when it's time for a beer

We have awesome clients doing epic work!
To apply, send the following 2 items with subject heading: "I will take your PR to the next level" to info@blackwednesday.co:
Resume

Direct links to local and national press pieces secured (by you/yourself)
DO NOT CONTACT THE BUSINESS/OWNER DIRECTLY; DOING SO WILL REMOVE YOU FROM CONSIDERATION.