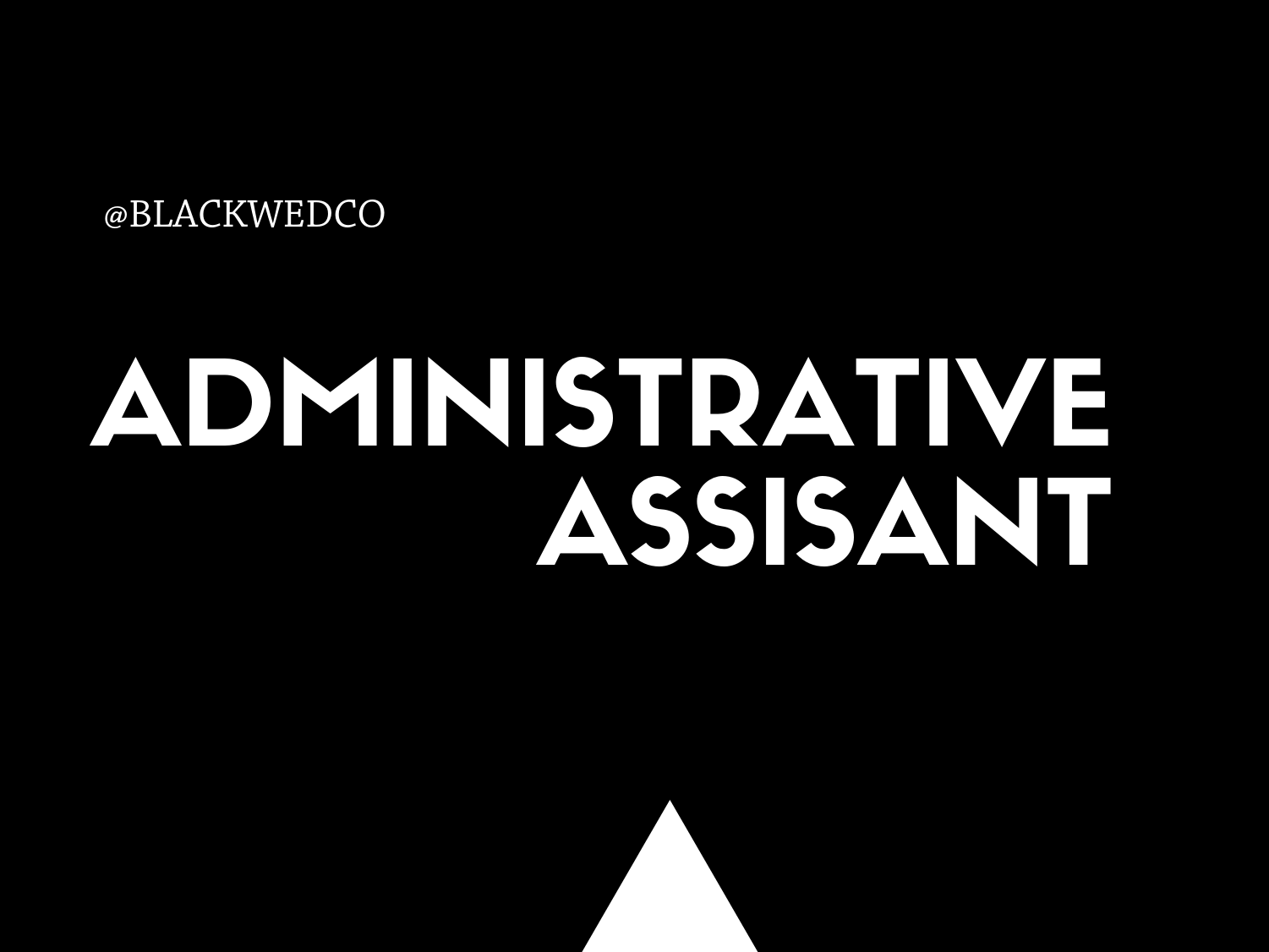 Black Wednesday is a boutique marketing company focused on amplifying a brand's message. Concentrating on social media, marketing, events, public relations, design and consulting, BW works to help businesses gain the exposure needed to be successful. We are dedicated to providing custom services tailored to our clients and we are always up to try something new. This edge is what has helped us grow the business… and now we need some additional administrative support.
We are looking for an Administrative Assistant!
The ideal candidate:
Must be detail-oriented and annoyingly organized

Will be flexible and ready to help with whatever needs to be done

Has a passion for spreadsheets

Is trustworthy and responsible

Will have ease with google docs, cal and dropbox, etc.

Must want to make the team's lives easier by being a key provider of support

Will be able to multi-task and complete projects efficiently

Will communicate professionally

Will be personable, fun and upbeat! A positive attitude goes a long way

Must be flexible and adaptive to the ever-changing needs and demands of small business

Will wear black on Wednesdays
Why work for Black Wednesday?
We have a business casual and fun work environment

We are driven by creativity & authenticity

There are big opportunities for growth, continuing education, networking and professional growth/development

We are laser-focused to get the job done, but we know when it's time for chips and salsa
The Specs:
The position is 15 hours/week to start

Support general/administrative/clerical/project-based work

Assist team members in managing their work efforts

Keep office clean, tidy and stocked

Manage owner's calendar 

Ability to come to the office (NoDa/Charlotte) 1-2 days per week

Run errands 

This is not a sales position
Physical Demands:
The physical demands for this position are sits, stands, bends, lifts, and moves intermittently during working hours. These physical requirements may be accomplished with or without reasonable accommodations. No elevator access.

Availability to complete hours at our physical office (Charlotte, NC)

Must have access to a car for use with errands

Must have access to a computer (laptop preferred) because you will be required to bring it to the office each day
Pay: Hourly
Please send the following items to info@blackwednesday.co:
Resume

Interest in the position
*please NO direct messages/phone calls/other about this job; contacting the business owner directly will result in disqualification for the position.